Jika tidak bisa diputar: gunakan server lainnya, bersihkan cache, lakukan reload browser.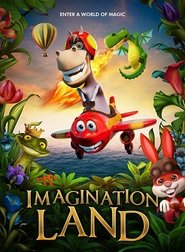 ImaginationLand (2018)
Barney the Owl meets Scout and Axle. Barney goes on a journey with the pair to Imagination Land, which is a place where anything is possible. The characters tell their stories, which demonstrates where stories come from and also the creative process.