Jika tidak bisa diputar: gunakan server lainnya, bersihkan cache, lakukan reload browser.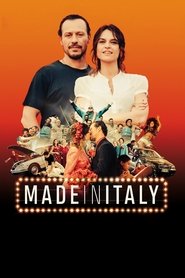 Made in Italy (2018)
Riko is an honest man, who can count on a group of real friends and a wife who, between highs and lows, he loves forever. But he is also a very angry man with his time, which seems to be punctuated only by backlashes and false starts.
Duration: 100 min
Quality: HD
Release: 2018