Jika tidak bisa diputar: gunakan server lainnya, bersihkan cache, lakukan reload browser.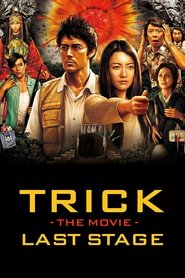 Trick The Movie: Last Stage (2014)
Trade company employee Shinichi recommends to Naoko and Jiro to go to a beautiful place abroad. There, Naoko and Jiro meets tribal shaman and sees through her tricks. The shaman has refused to leave her place.
Duration: N/A
Quality: HD
Release: 2014